Richmond City Book Special Oversize Page
Photograph: Boulevard Avenue, Richmond City, Virginia June 2008
Summer is in full throttle.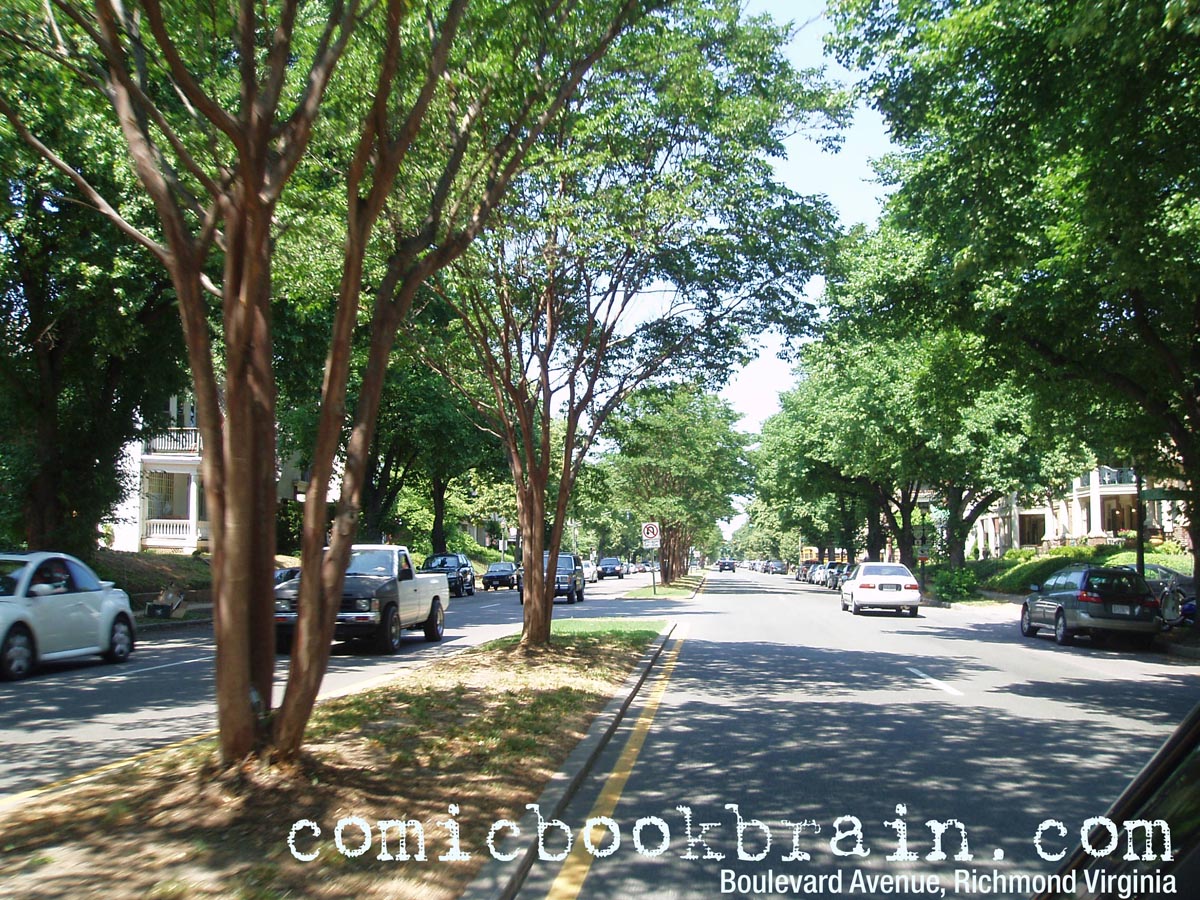 This street is in the " West End" of Richmond, Virginia.
Following it south you will cross over the downtown expressway/195 Toll Road into Byrd Park, on the left hand side is Fountain Lake.
Boulevard divides the Carytown/Museum District on the west from the Fan district to the East.
Boulevard is also titled State Route 161.
- - - - - - - - - - - - - - - - - - - - -
---
Photos by Erik Weems - for prints: prints@erikweems.com
---