Richmond City Book Special Oversize Page
Photograph 2: The city of Richmond from the Robert E Lee Bridge, Virginia June 2008
The James River was once the main mode of travel to and from Richmond. It was easier, and much more comfortable, to travel by boat down the James
to the Chesapeake, then to switch to another boat going to northern or southern destinations. When the train networks improved, those
who could afford it used this transportation. Overland coaches were usually a last resort, as they were the hardest way to travel; dust, noise, and the primitive roads meant much discomfort.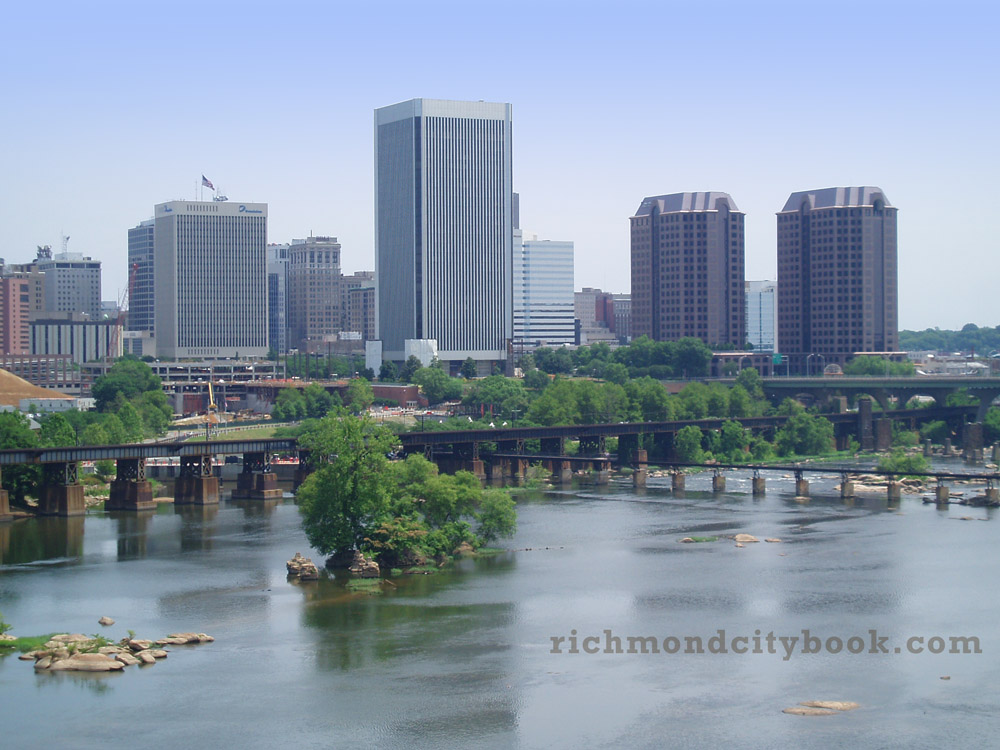 Photograph from the Robert E Lee Bridge
- - - - - - - - - - - - - - - - - - - - -
---
Photos by Erik Weems - for prints: prints@erikweems.com
---