Richmond City Book Special Oversize Page
Photograph: The Varina Enon Bridge, Dutch Gap Virginia
The James River was once heavy with water traffic since both transportation and commerce depended upon the river
for movement up the east coast to important trading areas like New York City and Boston. The river is still used for some
ocean-going craft, but is mostly crossed now by pleasure boats.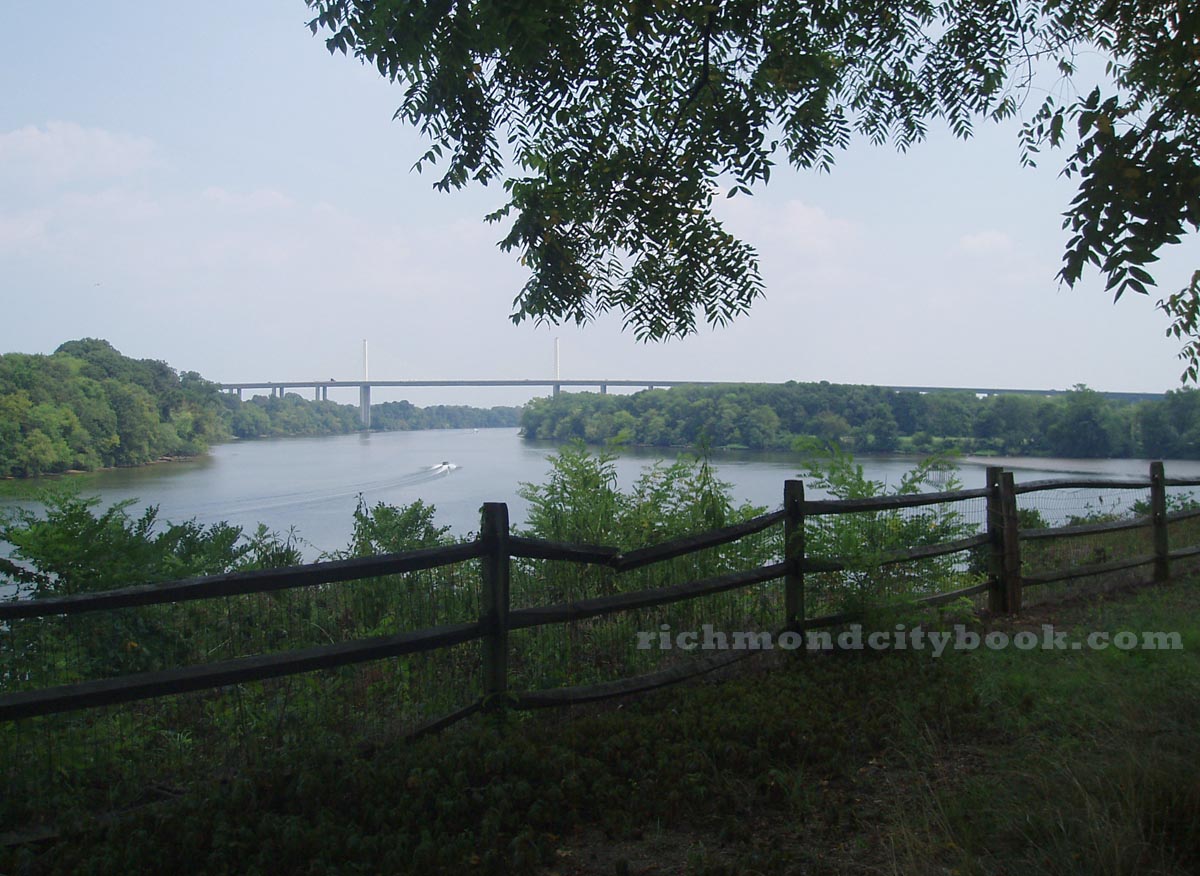 Photograph by Erik Weems. All Rights Reserved.

- - - - - - - - - - - - - - - - - - - - -
---
Photos by Erik Weems - for prints: prints@erikweems.com
---