Richmond City Book Special Oversize Page
Railroad Bridge Richmond Virginia
2008
Railroad Bridge in Richmond Virginia. You can see the Powhite Bridge in the distance past the arches.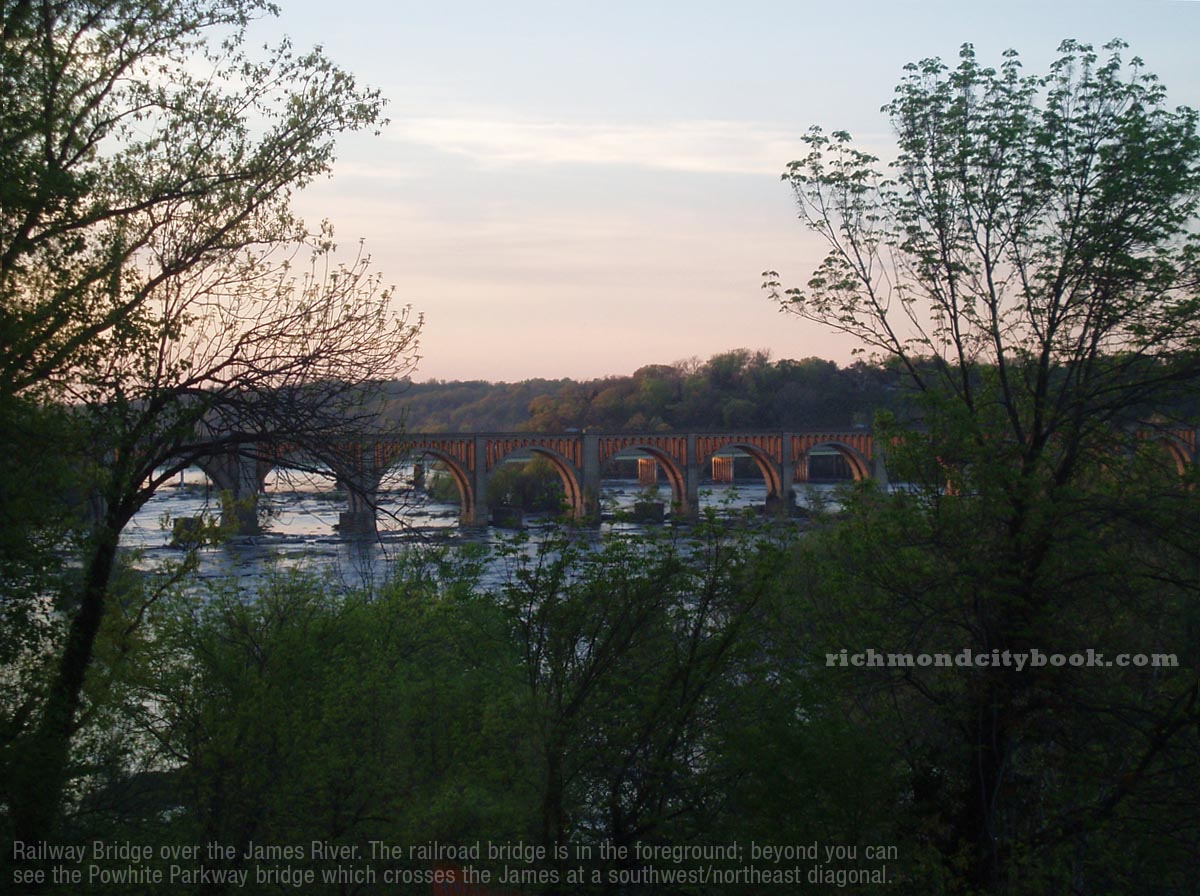 This rather elegant bridge is apparently holding the rather unglamerous name of the "CSX A-Line Bridge."
Not being familiar with Railroad history, the details are convoluted (to me), but apparently this bridge was
and is the most important railway link that connects routes into West Virginia down to the Tidewater area.
Operated now by the CSX Railroad, it was once used by the Richmond and Allegheny Railroad.


- - - - - - - - - - - - - - - - - - - - -
---
Photos by Erik Weems - for prints: prints@erikweems.com
---