Richmond CIty Book Special Oversize Page
Photo is 1500 pixels x 1023 pixels
Photograph: Richmond Virginia from the air: Astronaut Photos from the sky
Notice in the photo the green tendrils of trees and foliage that creep out significantly around some of the roadways. Besides actual parks, these seem to be the only large masses of green in Richmond.
From the ground it seems like trees are everywhere, but the photo indicates that the concrete and asphalt is using much more ground space.
Mission Identification
Mission: ISS017 Roll: E Frame: 5806 Mission ID on the Film or image: ISS017
Country or Geographic Name: USA-VIRGINIA
Features: RICHMOND,JAMES RIVER
Center Point Latitude: 37.5 Center Point Longitude: -77.4 (Negative numbers indicate south for latitude and west for longitude)
Stereo: (Yes indicates there is an adjacent picture of the same area)
ONC Map ID: JNC Map ID:
Camera
Camera Tilt: 9
Camera Focal Length: 800mm
Camera: N2: Nikon D2Xs
Film: 4288E : 4288 x 2848 pixel CMOS sensor, RGBG imager color filter.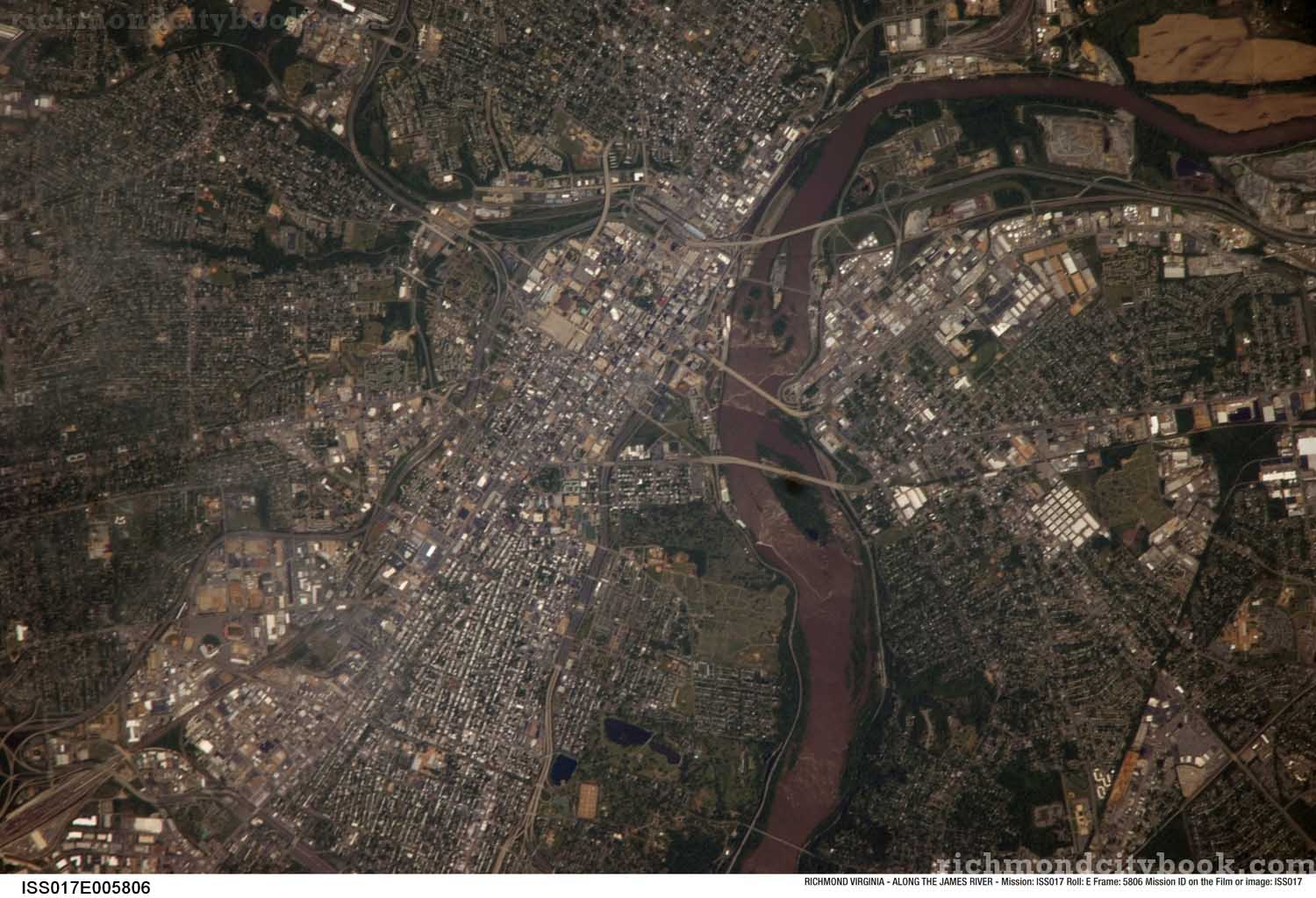 - - - - - - - - - - - - - - - - - - - - -
---
Photos by Erik Weems - for prints: prints@erikweems.com
---