Richmond City Book Special Oversize Page
Photograph: Dogwood Dell July 4th Celebration, 2010 at Byrd Park, Richmond VA
It was hot, but the humidity wasn't what you can get in Central Virginia in July - - i.e., dripping, sopping misery. It cooled off a lot once it got dark.
The orchestra played "the 1812 overture" and the National Guard 111th Field Artillery started firing off cannons,... and then they let loose with the fireworks show.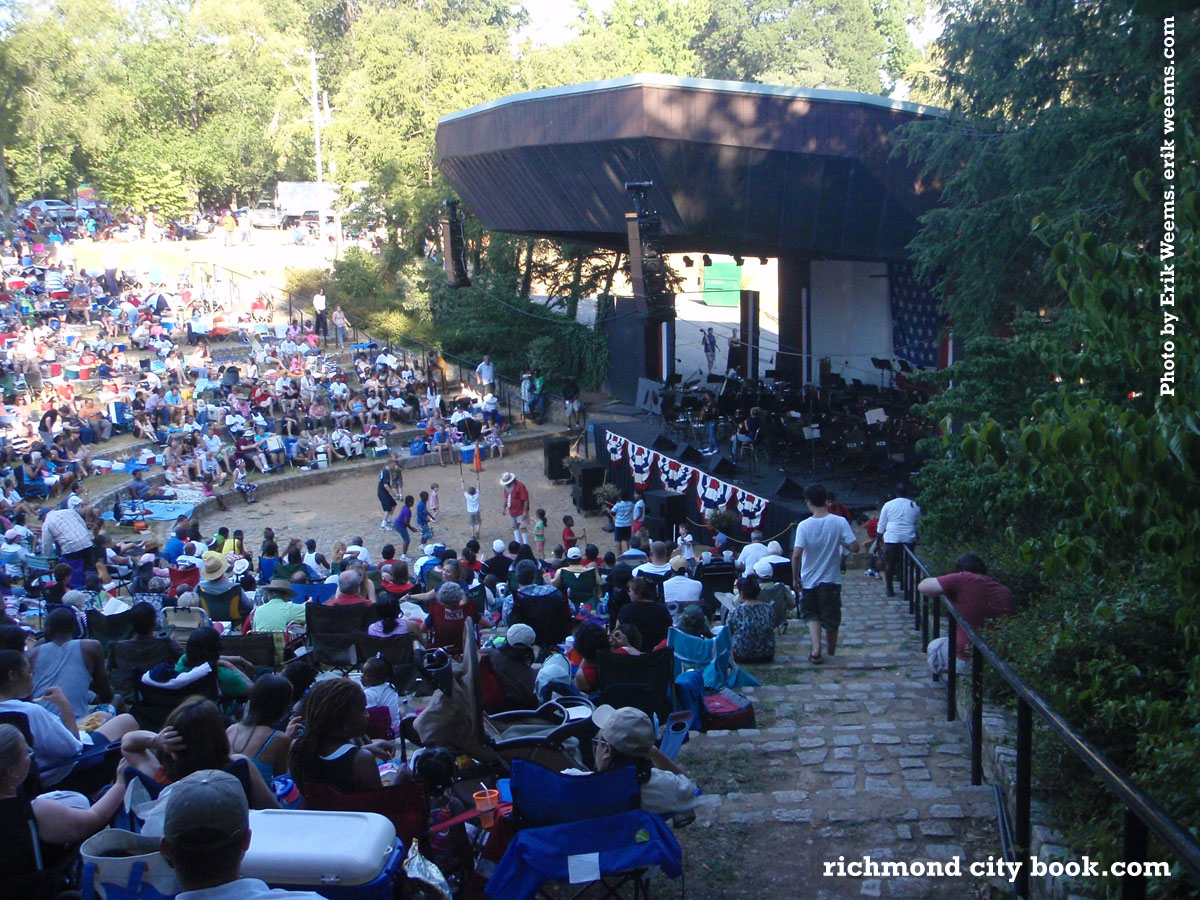 Performers July 4, 2010 at Dogwood Dell:
Bak N DA Day, Rachel Leyco,The Carillion Bell Concert, Larry Robinson (who plays the bells in the Carillon Tower) celebrating his 50th Anniversary;
the Richmond Concert Band and then Fireworks
Photograph by Erik Weems. All Rights Reserved.
See another image of the Carillon Tower at Dogwood Dell from July 4, 2010
Read more about the Carillon Tower here
- - - - - - - - - - - - - - - - - - - - -
---
Photos by Erik Weems - for prints: prints@erikweems.com
---