Carillon Tower, Richmond VA
The Carillon,
1300 Blanton Avenue
Richmond VA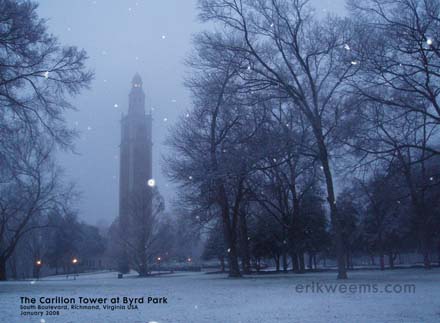 The Carillon is both a tower and a large scale musical instrument, one of a class of instruments which are the largest on earth. This 240-foot Georgian 56-bell tower is a memorial to Virginians who died fighting in World War I.
The bells are played by a baton keyboard, worked by a person using feet and fists to propel the striking mechanism to sound off the individual one-note bells.
---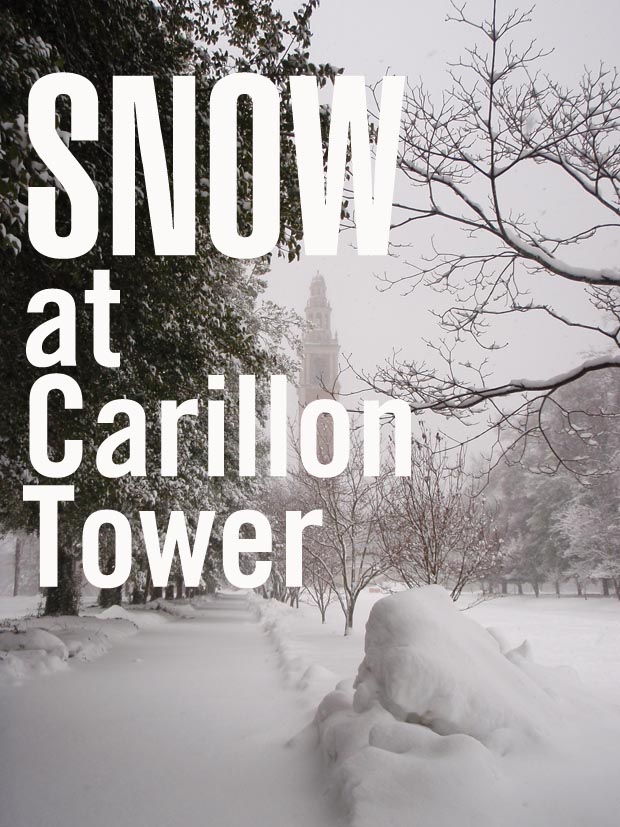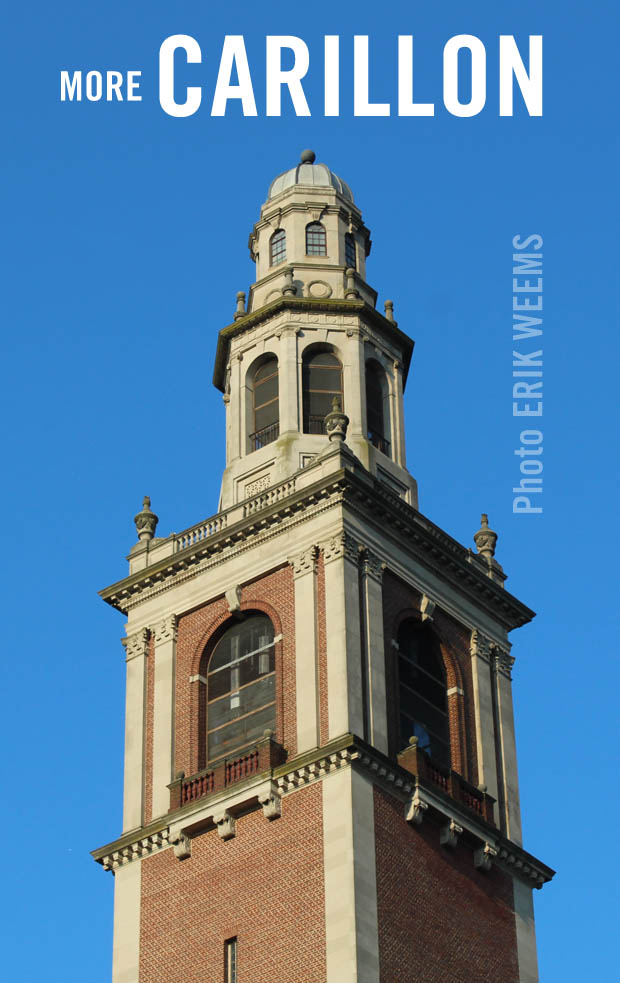 More information about the Carillon Bell Tower here.
A large photo of nearby Maymount Park Roundhouse in the snow
See another snowfall photo of the Carillon
---
November 2017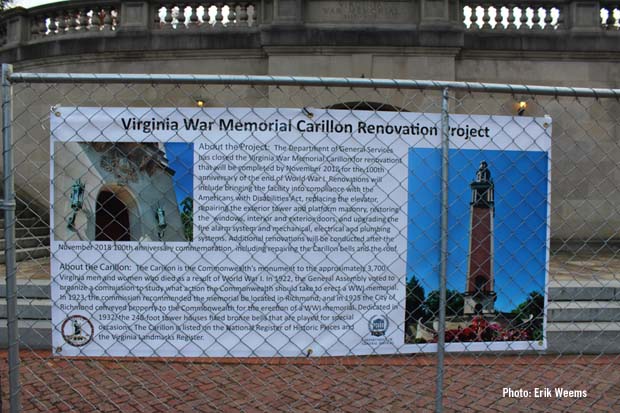 The Virginia War Memorial - Gold Star Mothers - Carillon Bell Tower is undergoing renovation / November 2017. Click image for enlarged photo with readable text.
---
(Below: Carillon Bell Tower at Dogwood Dell, July 4, 2010 - see enlarged)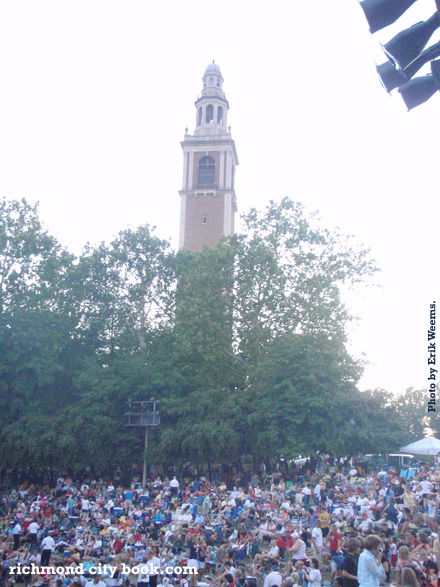 ---
Photos by Erik Weems - for prints: prints@erikweems.com
---