Archive Page 43
June 2023
---
CNB building Broad St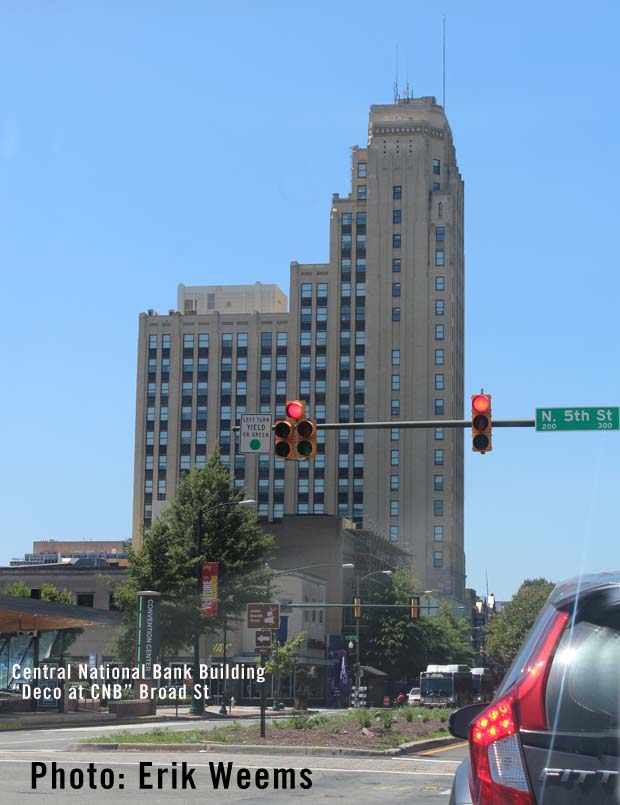 The old Central Bank building is now an apartment facility called Deco at CNB
---
WTVR Tower in Richnond, Virginia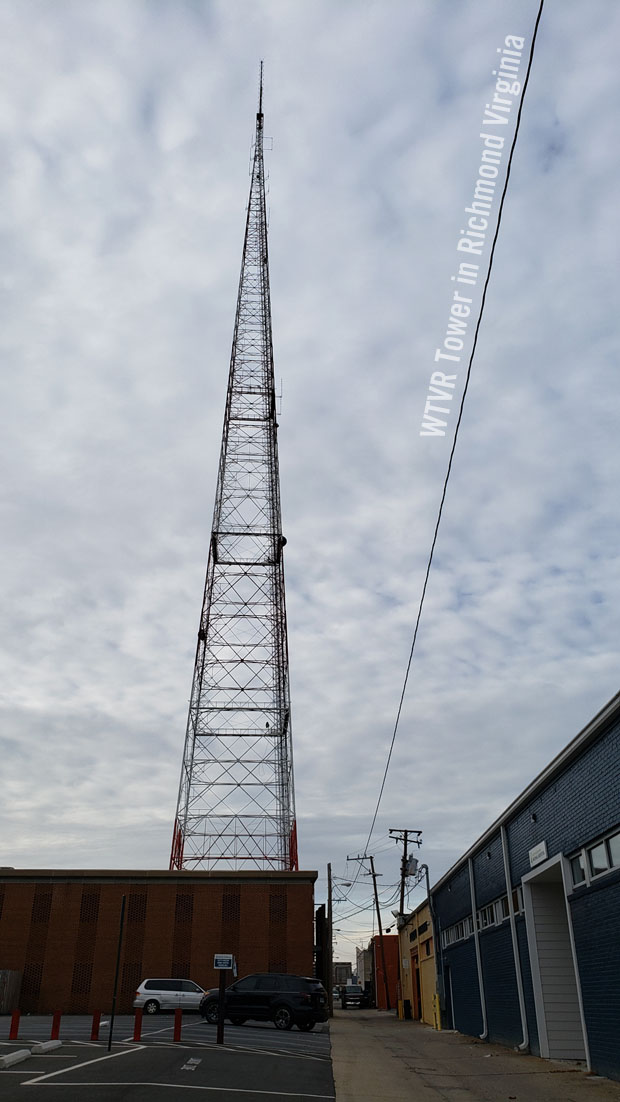 The construction for the WTVR tower was completed in 1953 and made it (at that point in time) the tallest freestanding radio tower in the USA. Only the Eiffel Tower was a taller lattice-metal tower in the world. The reach of the broadcast from the tower was substantial, and I was told by someone in NW Arkansas that as a kid they could pick up broadcasts.
---
---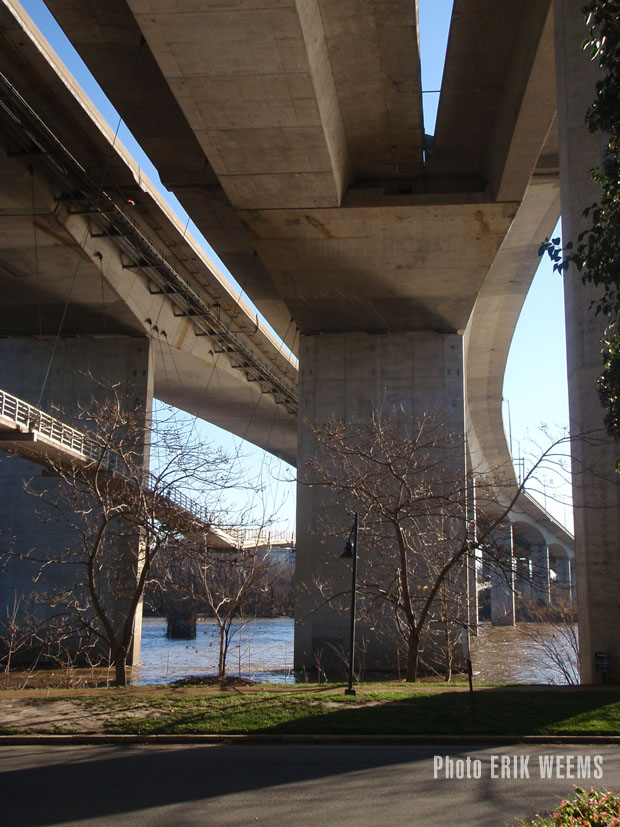 Under the Lee Bridge
---
Under the James River Railway Bridge
---
Need a Home in Northern Virginia/Metro DC? See 2838 Hill in Vienna Virginia or 2910 Yarling Court in Falls Church, Virginia
---

---
Photos by Erik Weems - for prints: prints@erikweems.com
---
AMAZON - Really Richmond: A City Guide
Paperback 190 pages. Illustrated edition January 7, 2020.
Really Richmond -- A City Guide is a handy little book by Richmond native Elizabeth Cogar for anyone interested in exploring Richmond, Virginia. It's the perfect companion for visitors, newcomers and natives who don't get out much but are curious about what all the hullabaloo is about. Curated with a focus on locally born and bred businesses, the book's emphasis is on places that are really Richmond, not chains that you see in every city. Find out where to sample our craft beers and spirits, stay in a hotel full of local art, eat at charming cafes and visit museums, historic homes and cultural hot spots.
---
---
Original Page August 2023