William Byrd Park
The famous Carillon Bell Tower, Dogwood Dell amphitheatre, and forest trails, walkways, a creek, and a children's playground are at Byrd Park.
More pix of Byrd Park Stone Walkway here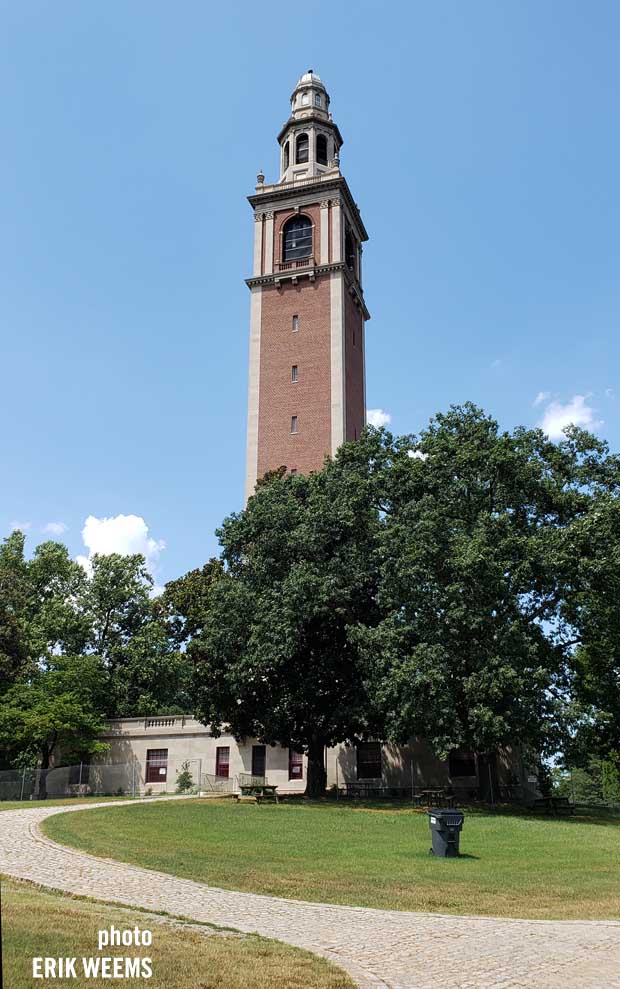 Named after William Byrd II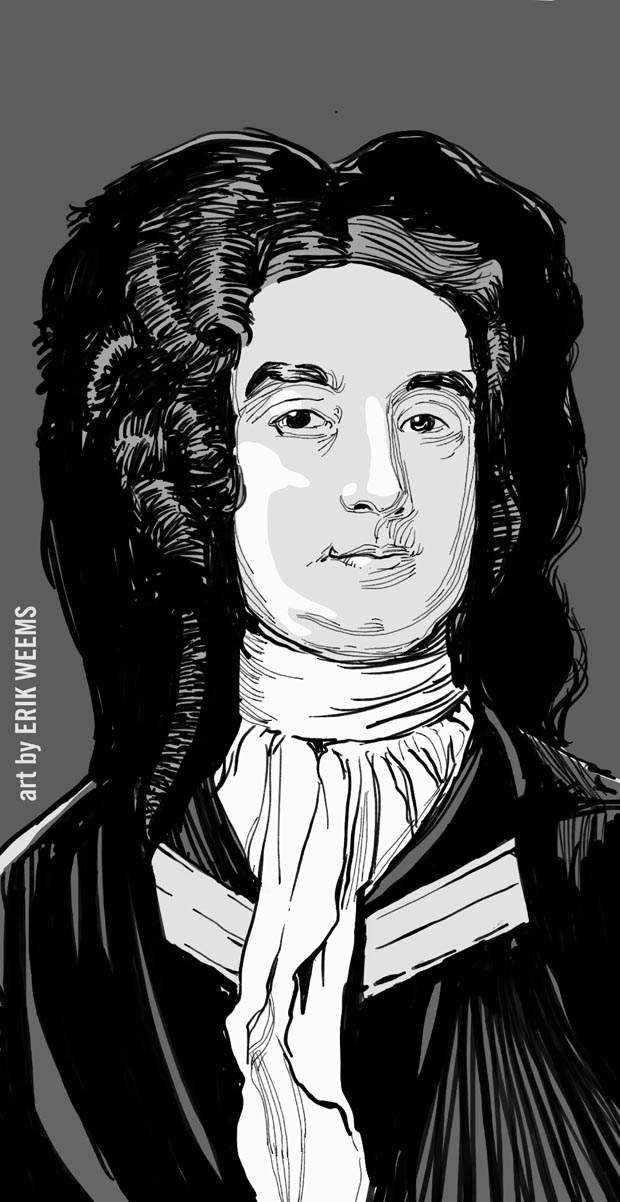 William Byrd II is the founder of Richmond, Virginia. He lived from March 28, 1674 to August 26, 1744.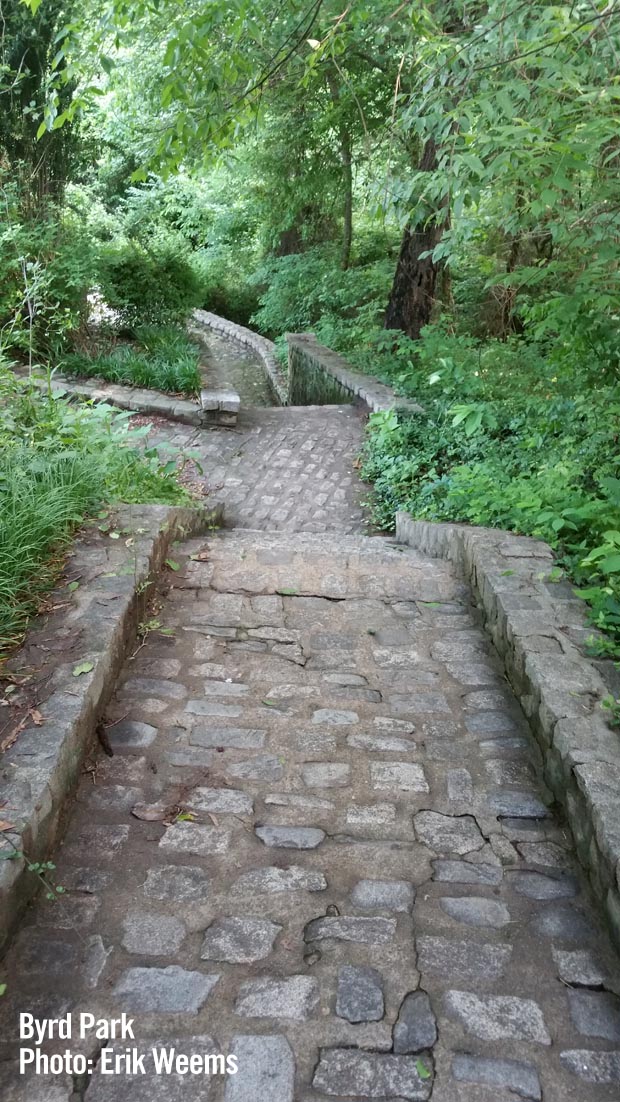 Behind Dogwood Dell amphitheater and the Carillon Bell Tower (aka WW1 War Memorial) is a large patch of woods. It can be transversed by a stone walkway which descends downward to a low stone bridge crossing a wet-weather creek bed.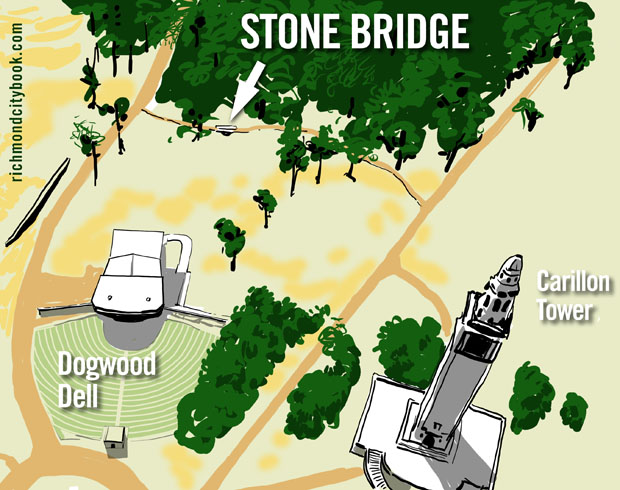 ---
---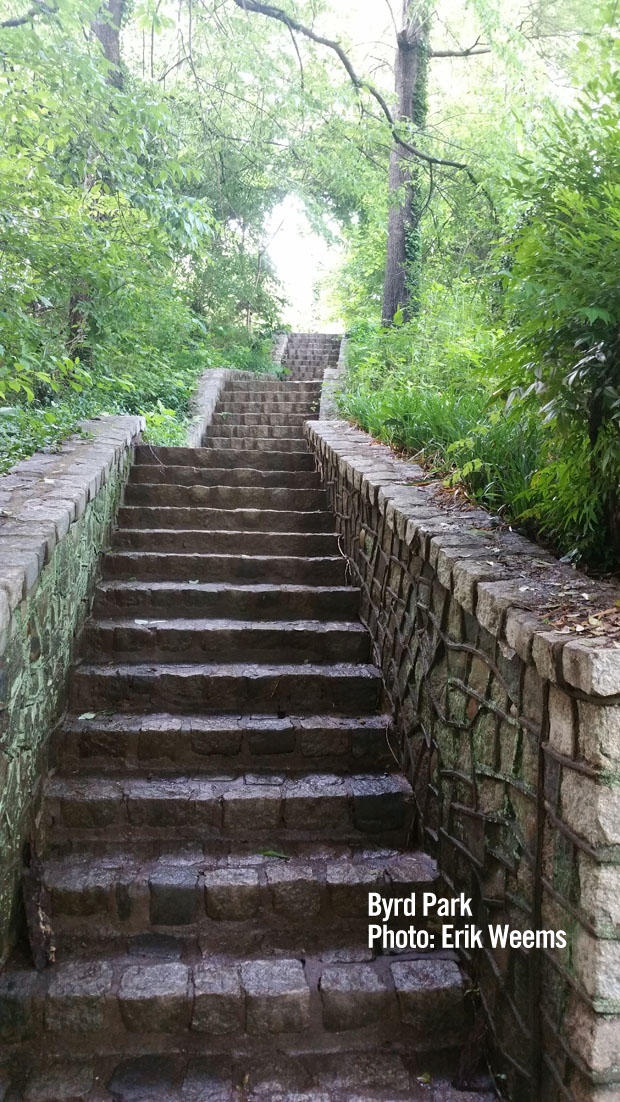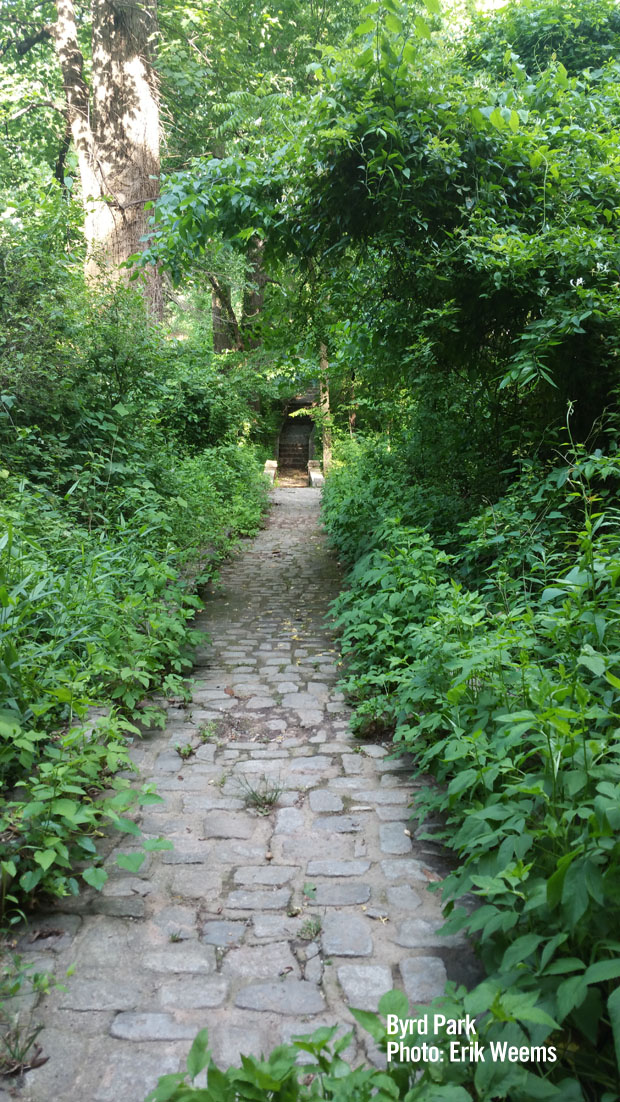 ---
Map of Byrd Park
More pix of the stone walkway at Byrd Park here
---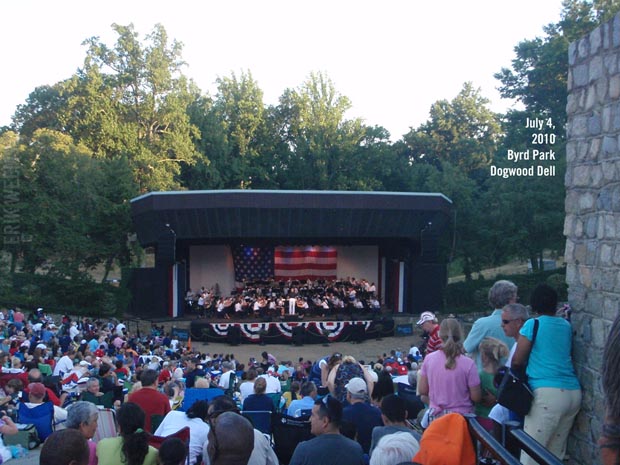 ---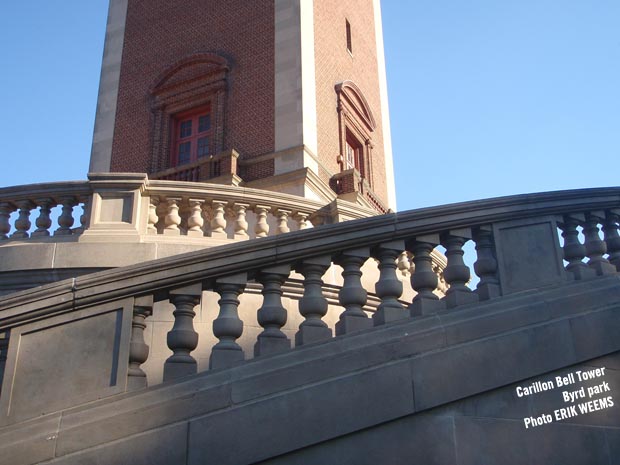 ---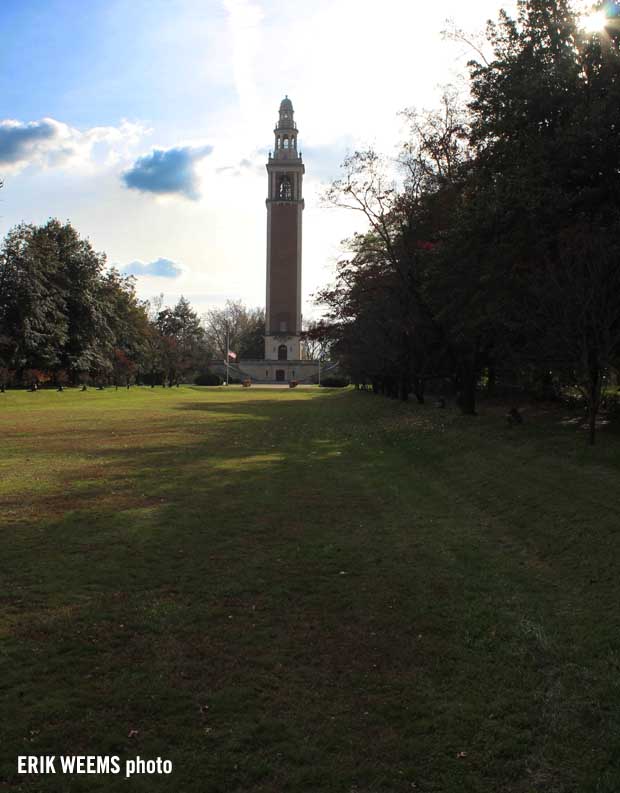 ---
Photos by Erik Weems - for prints: prints@erikweems.com
---
---