St. John's Church in Richmond Virginia
Built 1741
Called the "historic St. John's Church" in the tourist literature because of it's age and being the location for several important events in American history. Site of the Patrick Henry "give me liberty or give me death" speech, along with visits there by George Washington and Thomas Jefferson. The church itself is a colonial era structure with a variety of grave markers from across the centuries and was designated a National Historic Landmark in 1961.
There are tourist facilities on the grounds which feature daily tours - see the web site at Historic St John's Church.
Buried on the grounds are Daniel DeNoon, Gov. John Page, Elizabeth Arnold Poe (mother of Edgar Allan Poe), Thomas Wilson White and George Wythe.
Local structures to the church include examples of 19th century Federal, Greek Revival, Italianate and Queen Anne.
The church itself has a functioning congregation known as St. John's Episcopal Church.
---
---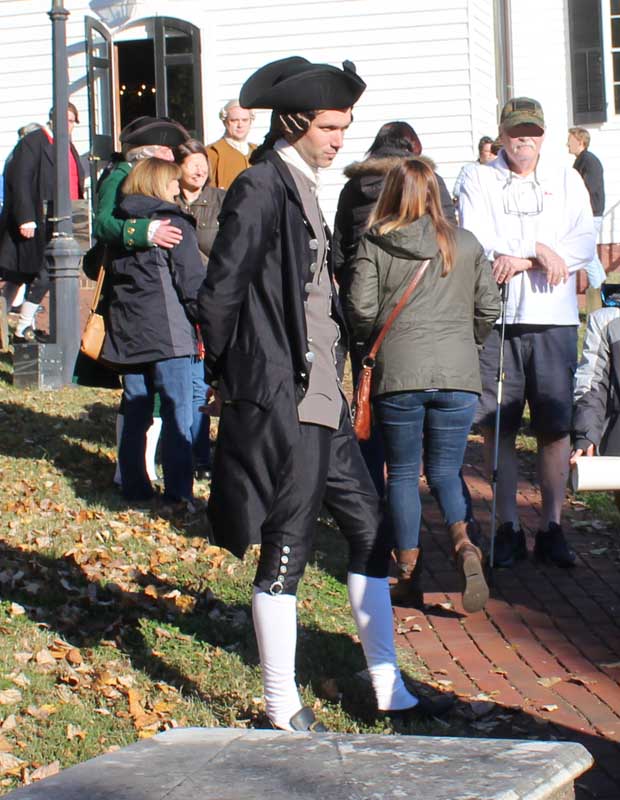 ---
Rose carved memorial stone at St. John Church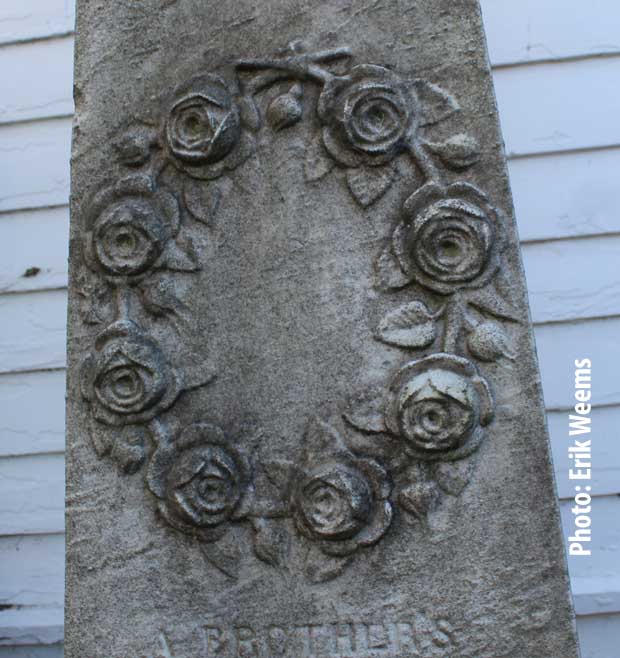 At St. John's Church at Church Hill. Text of the stone:
A BROTHER'S
tribute of affection
to the memory of
JOHN M. DENEGRE
Born in Southampton
County 9th March 1810.
Died in Richmond
20 April 1837.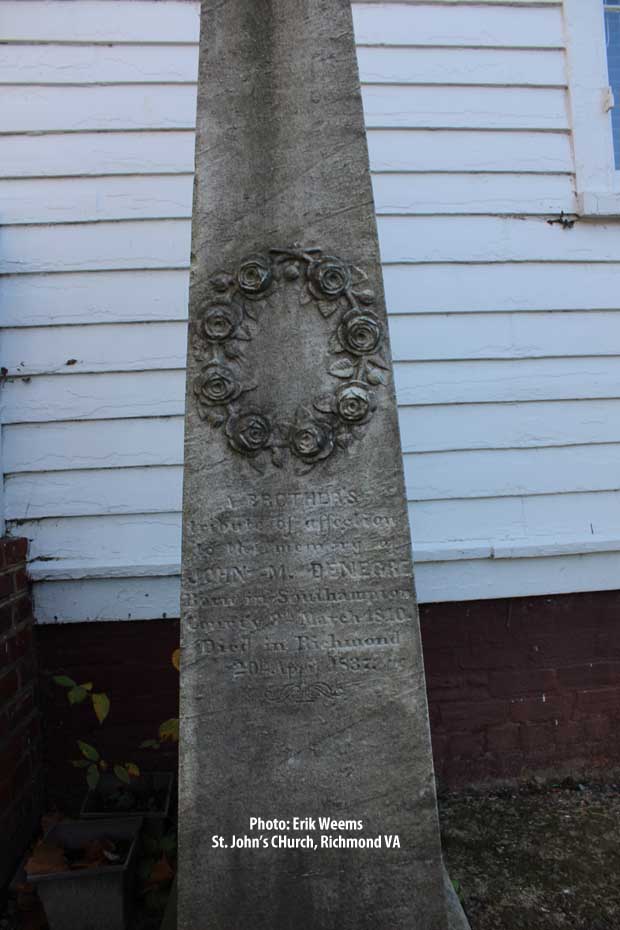 ---
Stained Glass Window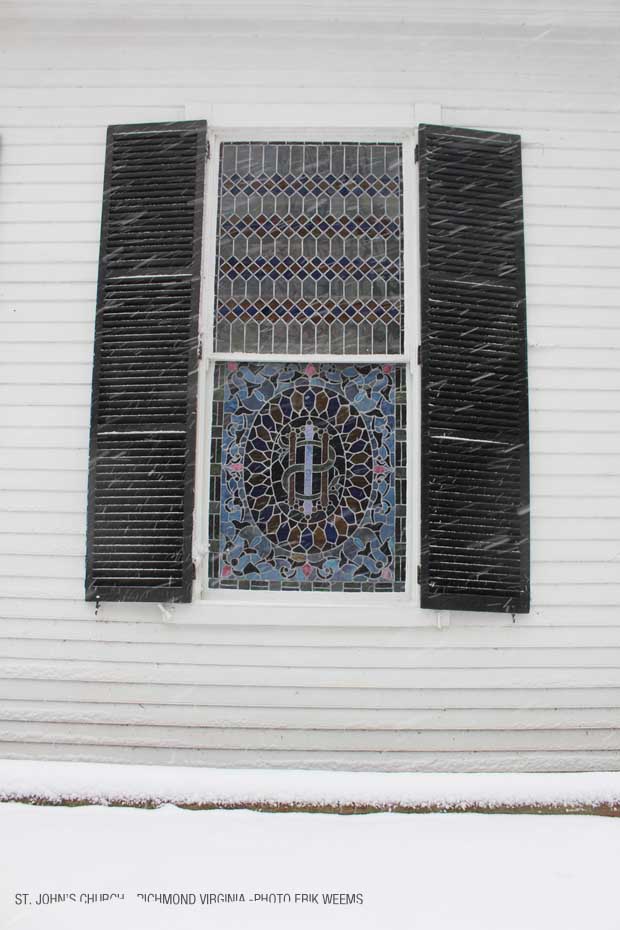 ---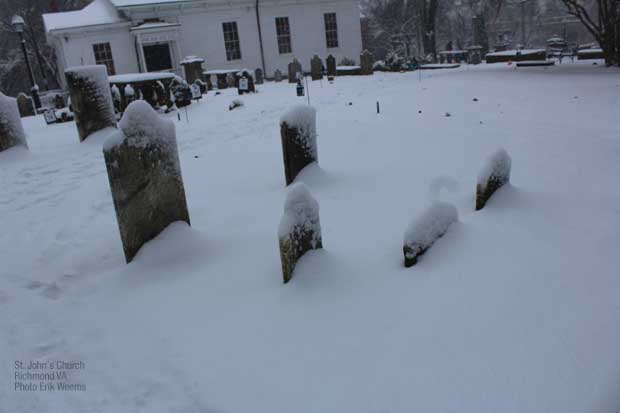 ---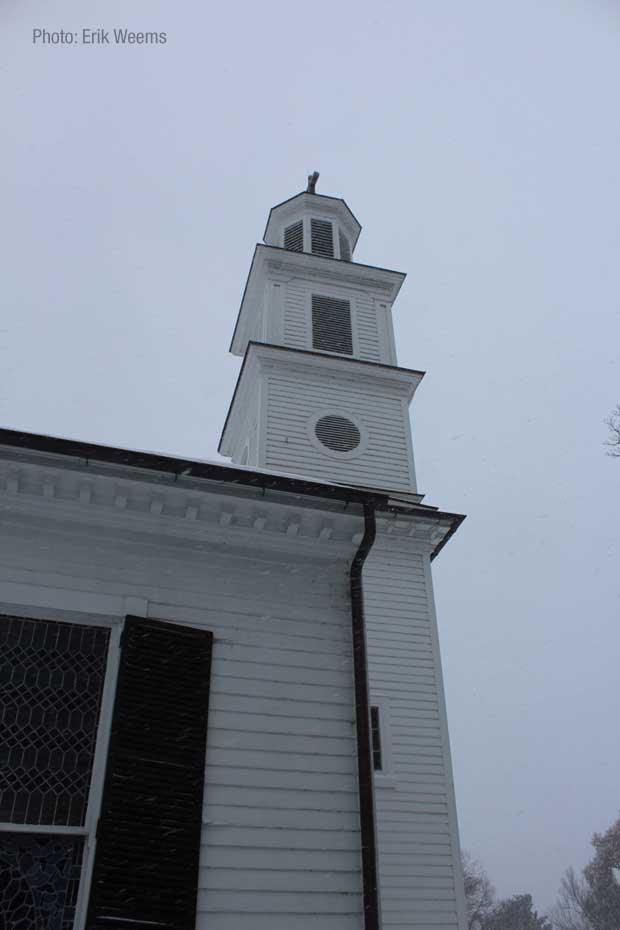 ---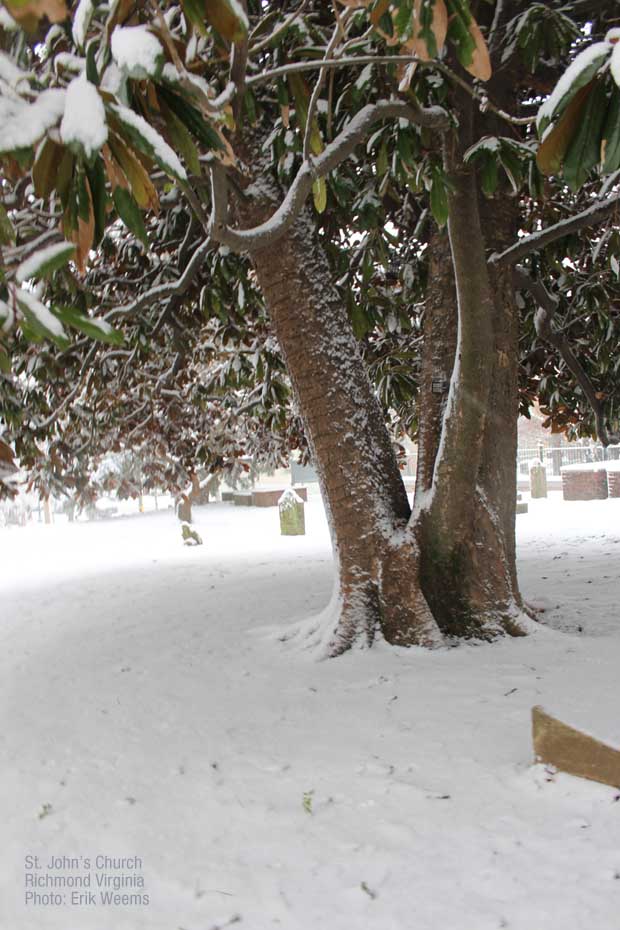 ---
Elizabeth Arnold Poe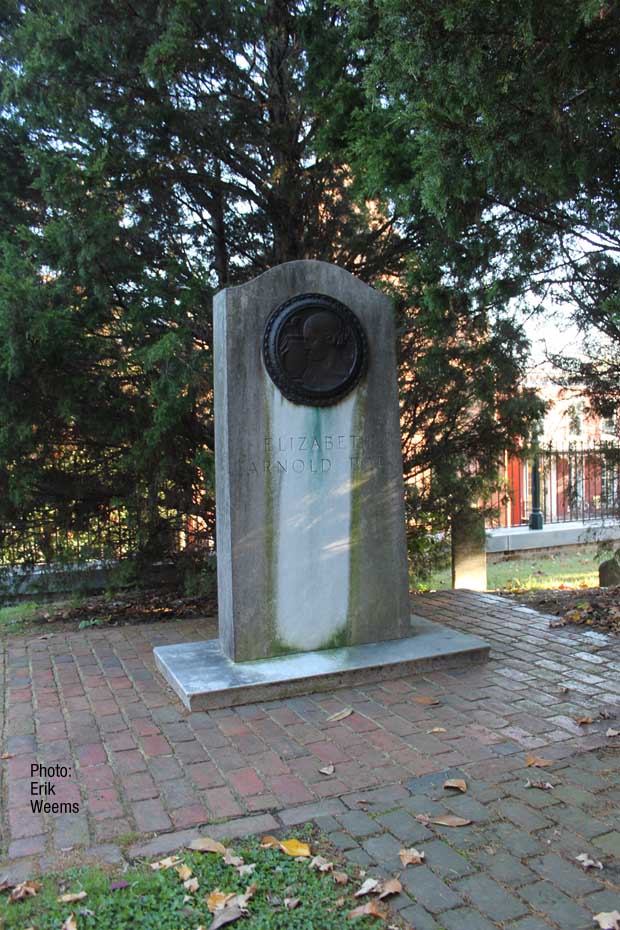 Elizabeth Arnold Poe is the mother of Edgar Allan Poe.
More about Poe at eeweems.com
---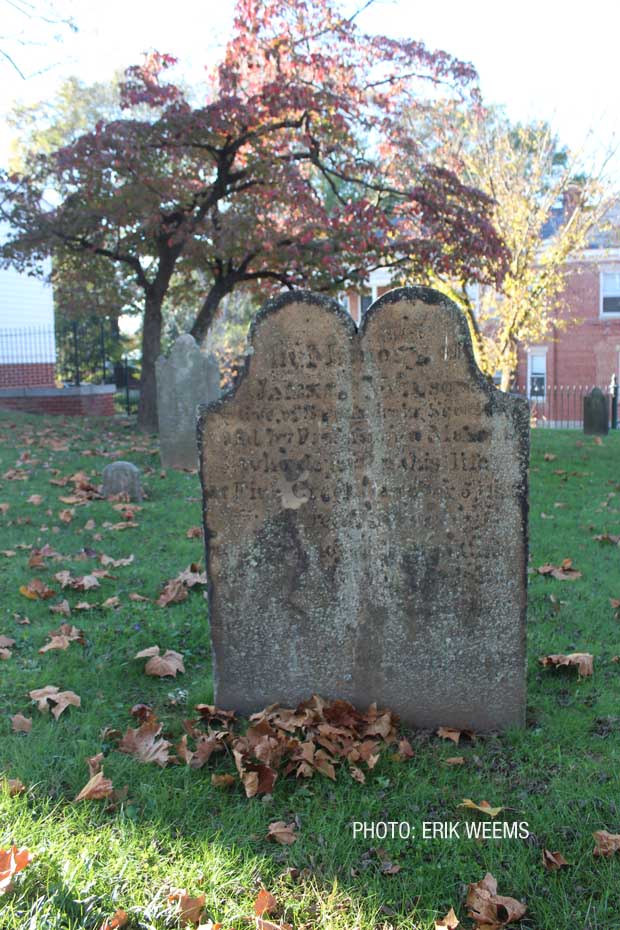 ---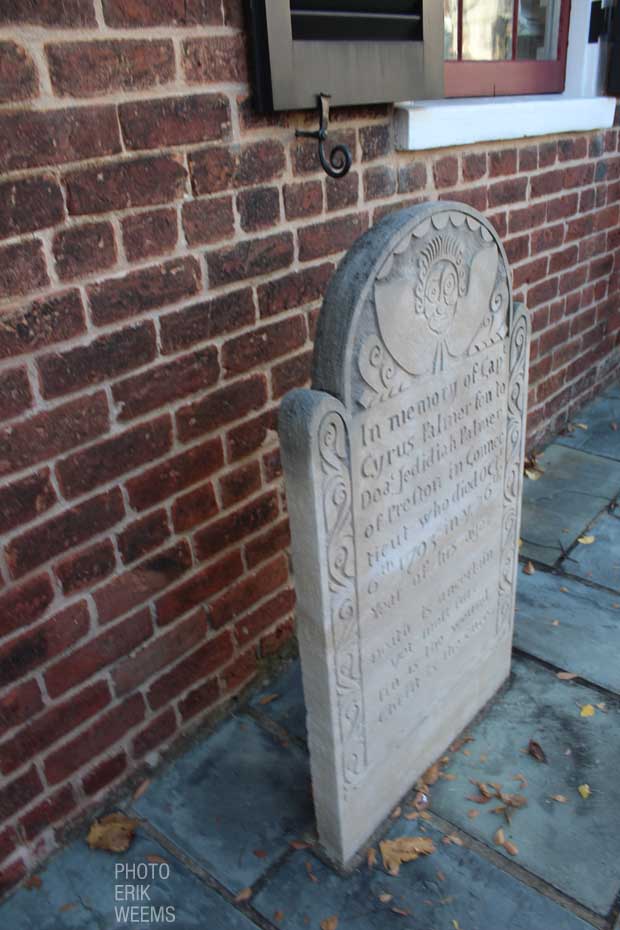 ---
---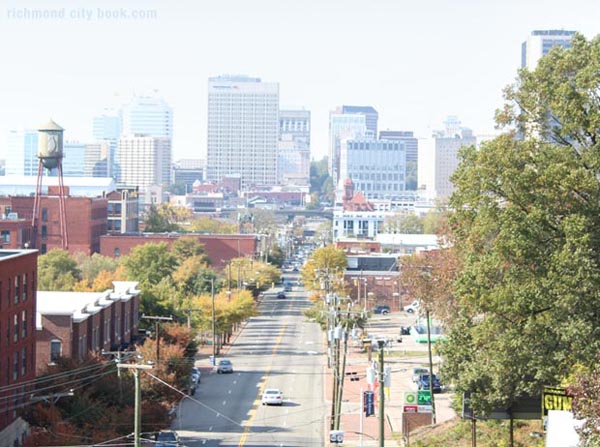 ---
Photos by Erik Weems - for prints: prints@erikweems.com
---
AMAZON - Really Richmond: A City Guide
Paperback 190 pages. Illustrated edition January 7, 2020.
Really Richmond -- A City Guide is a handy little book by Richmond native Elizabeth Cogar for anyone interested in exploring Richmond, Virginia. It's the perfect companion for visitors, newcomers and natives who don't get out much but are curious about what all the hullabaloo is about. Curated with a focus on locally born and bred businesses, the book's emphasis is on places that are really Richmond, not chains that you see in every city. Find out where to sample our craft beers and spirits, stay in a hotel full of local art, eat at charming cafes and visit museums, historic homes and cultural hot spots.
---
---